Club Information and Schedule
Tuesdays
6:30 PM to 8:30 PM
The Village School
School Gymnasium
3411 Willamette St.
Eugene, OR 97405
Club History
The Eugene Fencers club has a long history, founded in December 1976. It has been and continues to be the enduring fencing community hub of Eugene.
Coach Paul McNamara founded the Eugene Fencers Club (EFC) through the Eugene Parks and Recreation Department. He later added classes for local middle and high school students, as well as students in the Willamalane Park (Springfield) and Bethel School districts.
After a 30-year residency at Roosevelt Middle School, the club moved Northwest Youth Corps up until the Covid 19 pandemic force the club to cease operations.
Dedicated to the promotion of the modern sport of fencing, the Eugene Fencer's Club - a non-profit educational organization and Lane County's oldest fencing program - has taught the art of the "oldest modern sport" under the supervision of qualified instructors to thousands of students.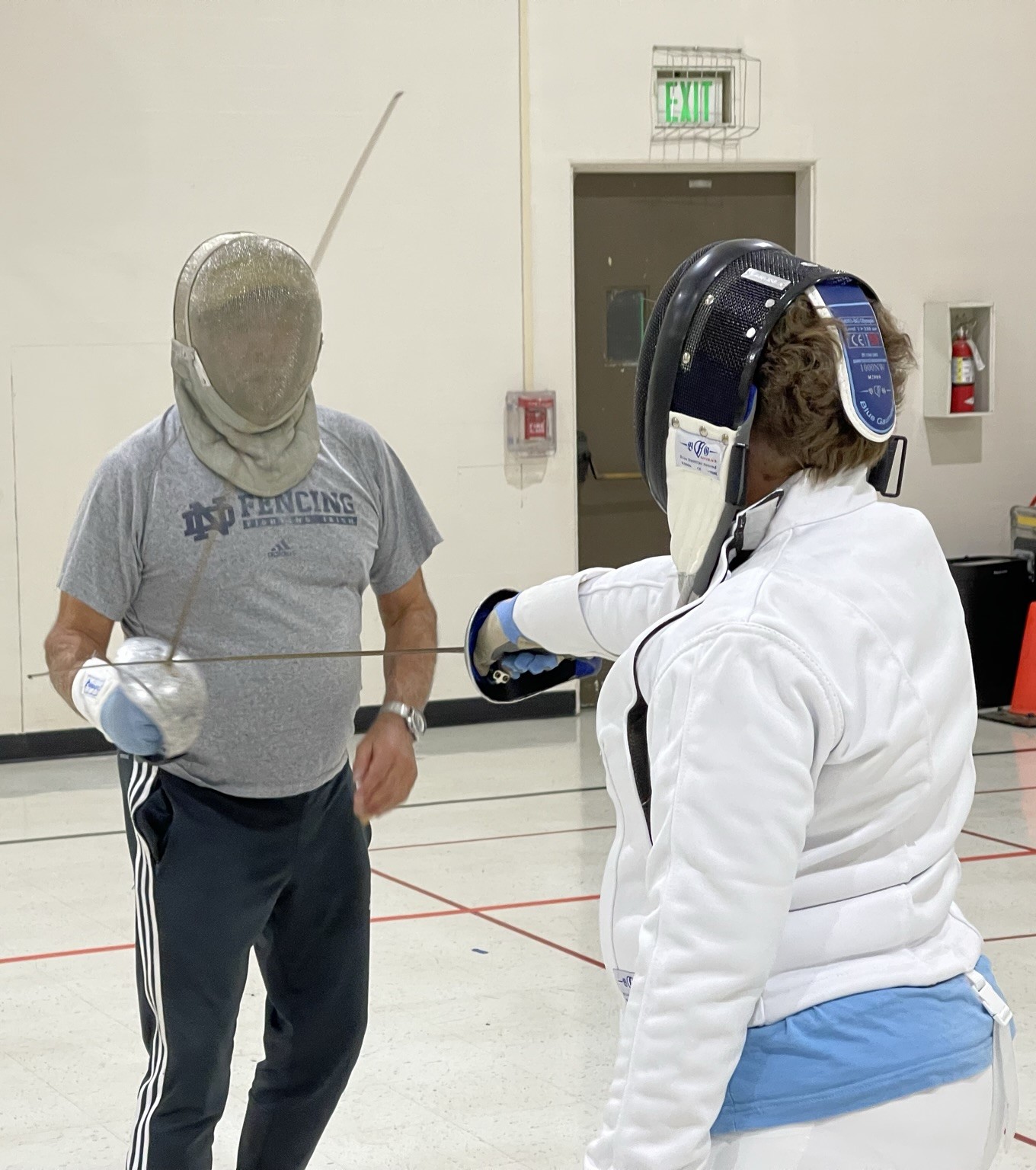 At EFC, recreational fencers will find an enjoyable, low-pressure sport, while the athlete will improve fencing skills for competition. Instruction at EFC is a program based on the current American training system and is tailored to the level and conditioning of each student. The USFA recognized EFC as an affiliate member since 1984.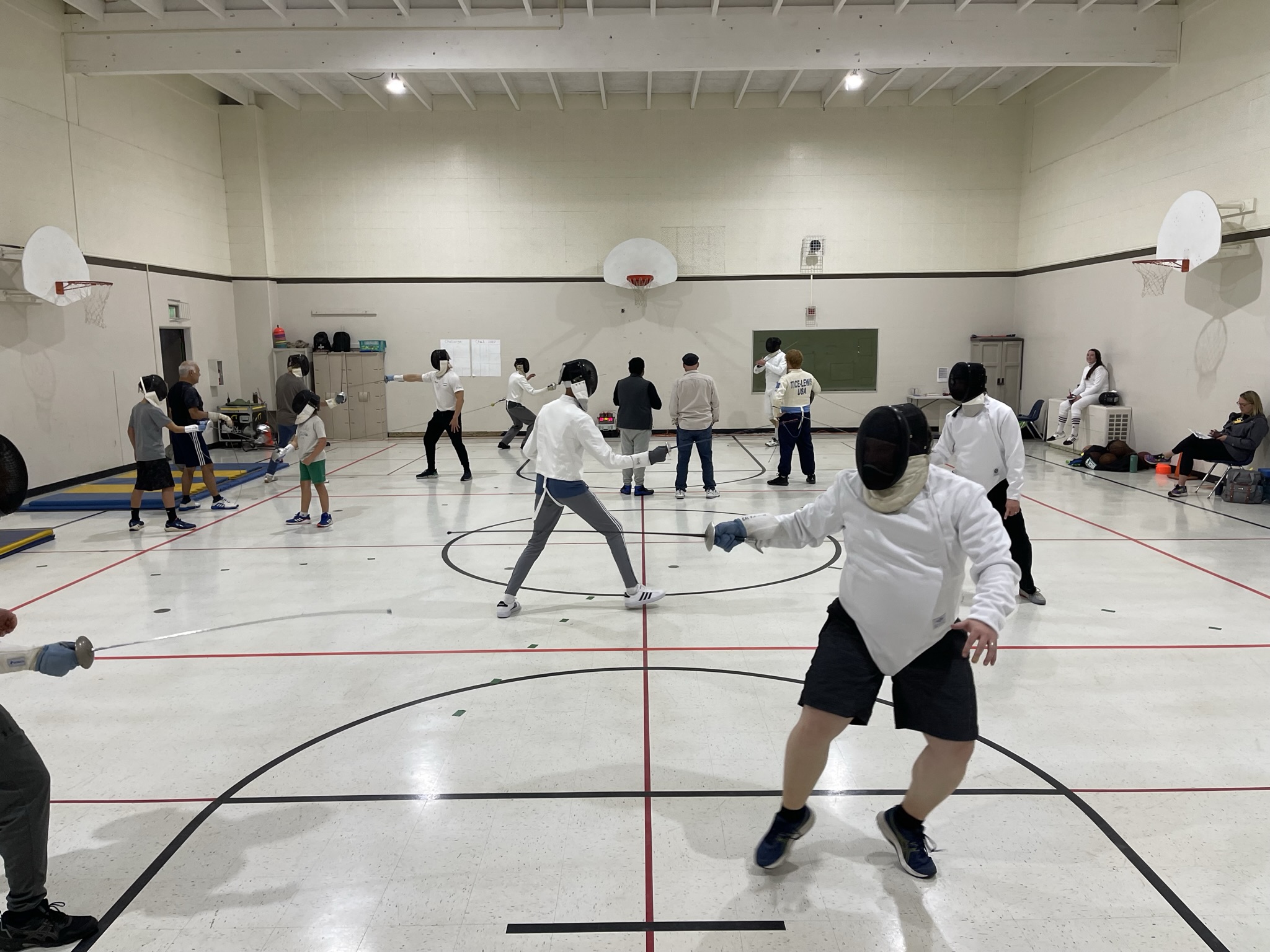 Oregon fencers range from kids to adults, recreational level to elite national and international level. Those interested in competing can usually find several competitions for fencers of all ages and weapons each month. Most Pacific Northwest competitions, take place in the Portland and Seattle area.
Coaches
Alfred Lara -- Coach, President
Alfred's fencing pedigree runs long and deep. A former member of the Olympic Team training squad he was the protegee of legendary fencer and Olympic coach Michael D'Asaro, an Olympian and world renown fencing champion. Currently Coach Alfred is a top ranked competitor in the National and International Veteran's circuit. He trains At the Oregon Fencing Alliance, home to multiple world champions including Olympic Gold Medalist Mariel Zagunis. He combines his fencing, Business Coaching, and youth mentoring skills to communicate effectively with students for optimal fencing skills development and enjoyment.
John Heberling -- Coach, Vice President
Fulfilling a long-time desire, John began fencing at California Fencing Accademy in San Jose, CA. After teaching classes there, he earned Moniteur certification from USFCA in foil (2009) and epee (2012). He has competed at local, regional and national events, and most recently trained at The Fencing Center, San Jose. After moving to Eugene in the summer of 2018, he joined EFC.
Jerry Goodnough -- Coach, Treasurer
One of Paul's first students at EFC in 1978, Jerry has fenced both foil and epee on and off since.
Paul McNamara -- Coach Emeritus
EFC's founder, coach and director, Paul has provided individual and private instruction to EFC members since 1978. During his 40 years of fencing, he has learned from a number of fencing masters, including national Olympic coaches. Paul earned his coaches' certification in foil, epee, and saber at the Olympic Training Center and through the United States Fencing Coaches Association.